Every container in the
Alliant Smokeless Powder
sector is supported by a century of manufacturing knowledge and the most demanding quality control standards. In the ballistics laboratory, there is a regular check and test for uniformity of chemical composition, particle shape, size, and overall density.
Alliant 2400 Powder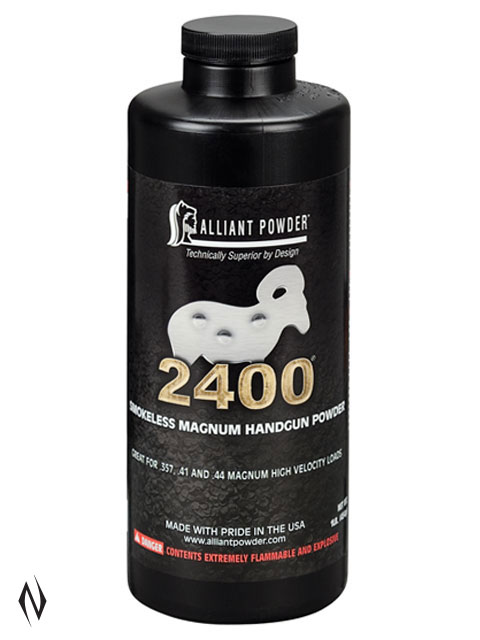 The
2400 smokeless powder
is a superb load for outstanding handgun calibers like the Remington Magnum 44. 2400 may also be used for loading 218 bee and 410 bore shotgun, both of which were initially designed for the 22 Hornet.
Warnings from the manufacturer: Do not exceed the reloader recommended loads.
Do not combine two powders, regardless of type, brand, or source.
Smokeless powder should never be used in place of black powder or black powder replacement..