Alliant Powder is one of the broadest and most trusted names in the reloading field. With over a century of experience manufacturing reloading powder, their strict quality control procedures ensure that every container of Alliant Smokeless Powder is consistent in its chemical composition, density, and grain shape and size. Alliant Powder is a good choice whether you're hunting big game animals or shooting paper targets.
Alliant extra lite
For those 12 Gauge Shooters that are 1:8 ounce to 7:8 and 1-ounce loads, our new Shotshell Propellant provides less cost, less reversal, and fewer headaches. We understand that many shooters look for a density powder to use standard components (wads and cases). The shooters want also pressure levels that ensure a full burn over a wide range of temperatures, while still clean. Now they got it with Alliant Powder® Extra-Lite.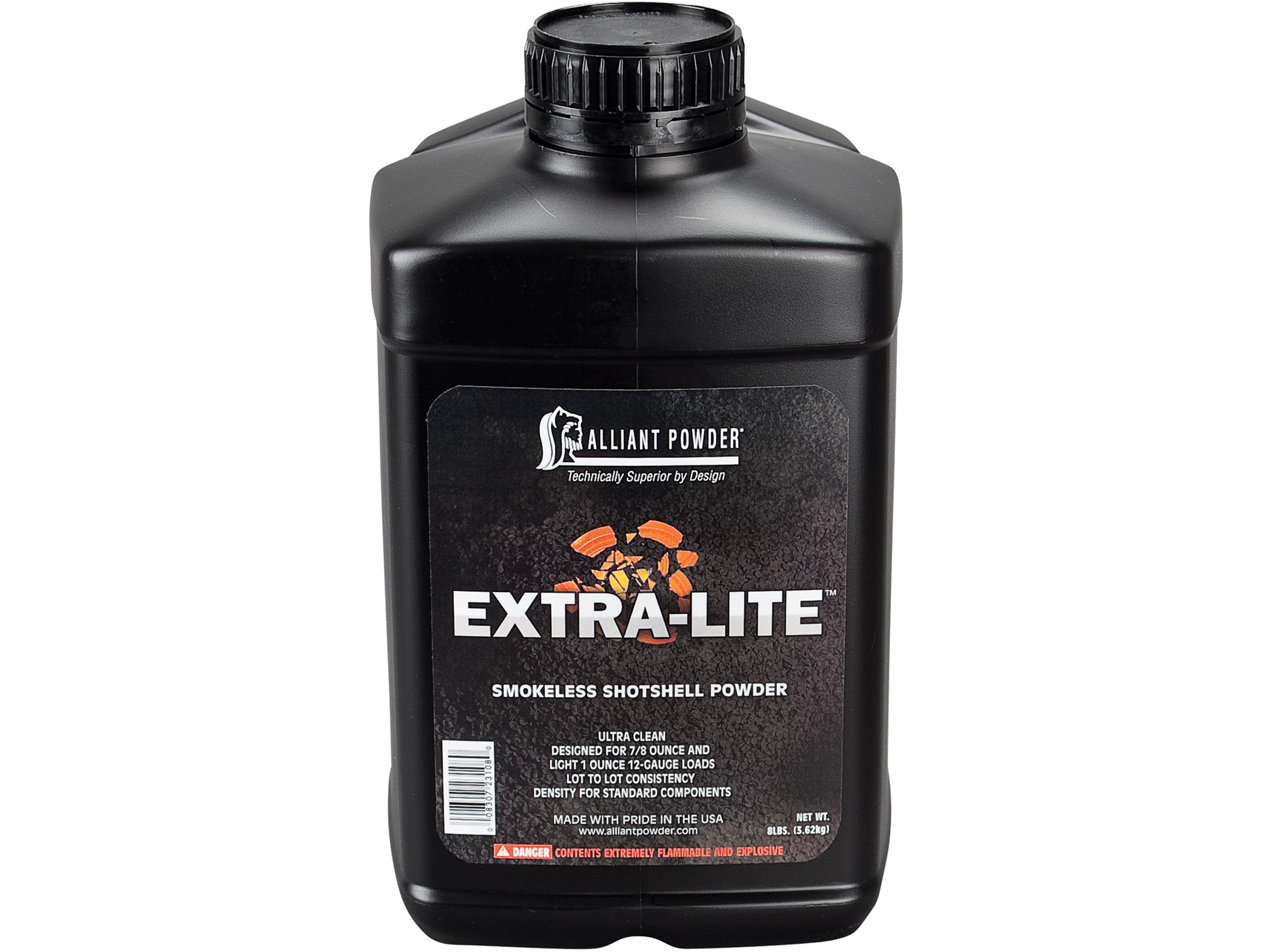 Powder density permits the use of standard components available (wads and cases)
pressure level ensures full burning across temperature ranges.
Very clean combustion
manufactured in the United States
A lot of consistency