Each container of Alliant Smokeless Powder is backed by a century of manufacturing experience and the most comprehensive quality control methods in the industry. To assure uniformity, a ballistics lab regularly studies and evaluates chemical composition, particle shape, size, and overall density. alliant herco powder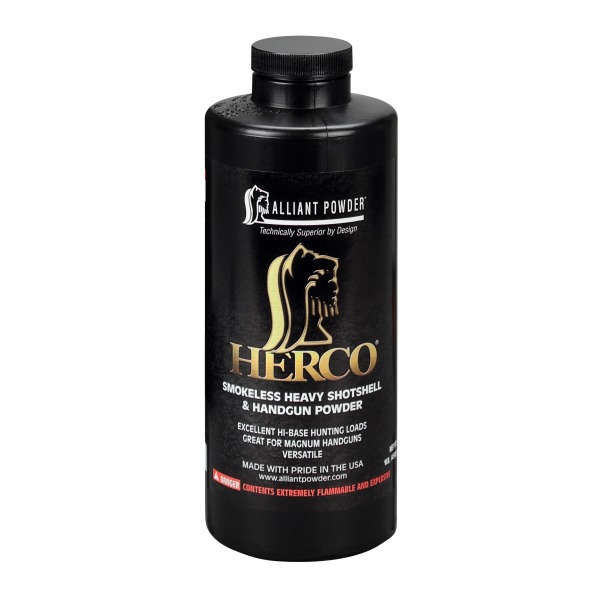 Herco smokeless powder is suited for upland and magnum piston loads and has been utilized in shotshell loads since the 1920s. It has target loads of 10, 12, 16, 20, and 28 gauge.
alliant herco powder
Since 1920, this powder has been used in heavy shotshell loads such as 10, 12, 16, 20, and 28 gauge target loads. The pinnacle of 12 gauge, 1-1/4 oz. The upland game begins to load.
• Excellent hi-base hunting loads
• Great for magnum handguns
• Versatile.