Alliant Power Pistol 4lb Powder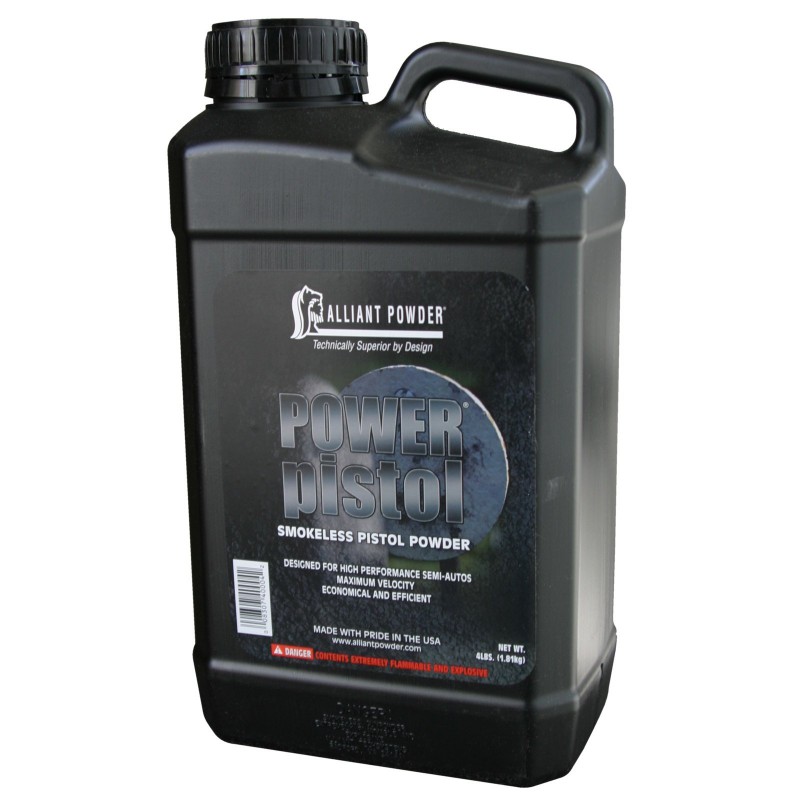 Designed for maximum performance in semi-automatic handguns, this powder is ideal for 9mm,.40 S&W, and.357 SIG cartridges.
Consistent and rapid burning
Economical and precise
High performance is the primary goal. Secondary Applications for 9mm,.40 S&W, and 10mm Cartridges for a medium-sized handgun.
Every bottle of Alliant Smokeless Powder is guaranteed by a century of manufacturing experience and the industry's most stringent quality control processes. To maintain uniformity, the chemical composition, grain shape, size, and overall density are continually monitored and evaluated in a ballistics lab.
Power Pistol smokeless powder is a fast-burning, consistent, inexpensive, and exceptionally accurate powder that is ideal for high-performance semi-automatic handguns such as the 9mm Luger, 40 S&W, and 10mm Auto.
It's the powder of choice for 9mm, 40 S&W, and.357 SIG handguns, and it's designed for maximum performance in semi-automatics.
•Effective and constant combustion
•Affordable and accurate
The ultimate objective is to reach peak performance. The most frequent calibers are 9mm, 40 S&W, and 10mm.
As a supplementary purpose, moderate pistol cartridges
Remarks: This is the ideal choice for high-performance 9mm, 40 S&W, and 10mm.