CCI Muzzleloading Primers  is always testing and upgrading its primers, and as a consequence, their primers are more sensitive, simpler to seat, and more suitable with today's inline muzzleloading rifles. specially created for the Inline Muzzleloading Hunter. For the cleanest burn possible, these primers use contemporary non-corrosive and non-mercuric initiator mixtures. One advantage of employing primers made particularly for muzzleloading rifles is that they are gentler than standard 209 shotshell primers, which helps to maintain constant velocities and reduces the creation of crud rings. This means that they do not press the powder charge forward. These primers are solely intended for muzzleloading rifles; they cannot be used in shotshells.
Orders for primers may arrive at a later date because they ship separately. There will be a separate HazMat fee for each order. Primers only send ground freight to the contiguous United States. maximum 70 pounds per order. Primers cannot be returned for safety and legal or regulatory reasons. Check the laws in your area.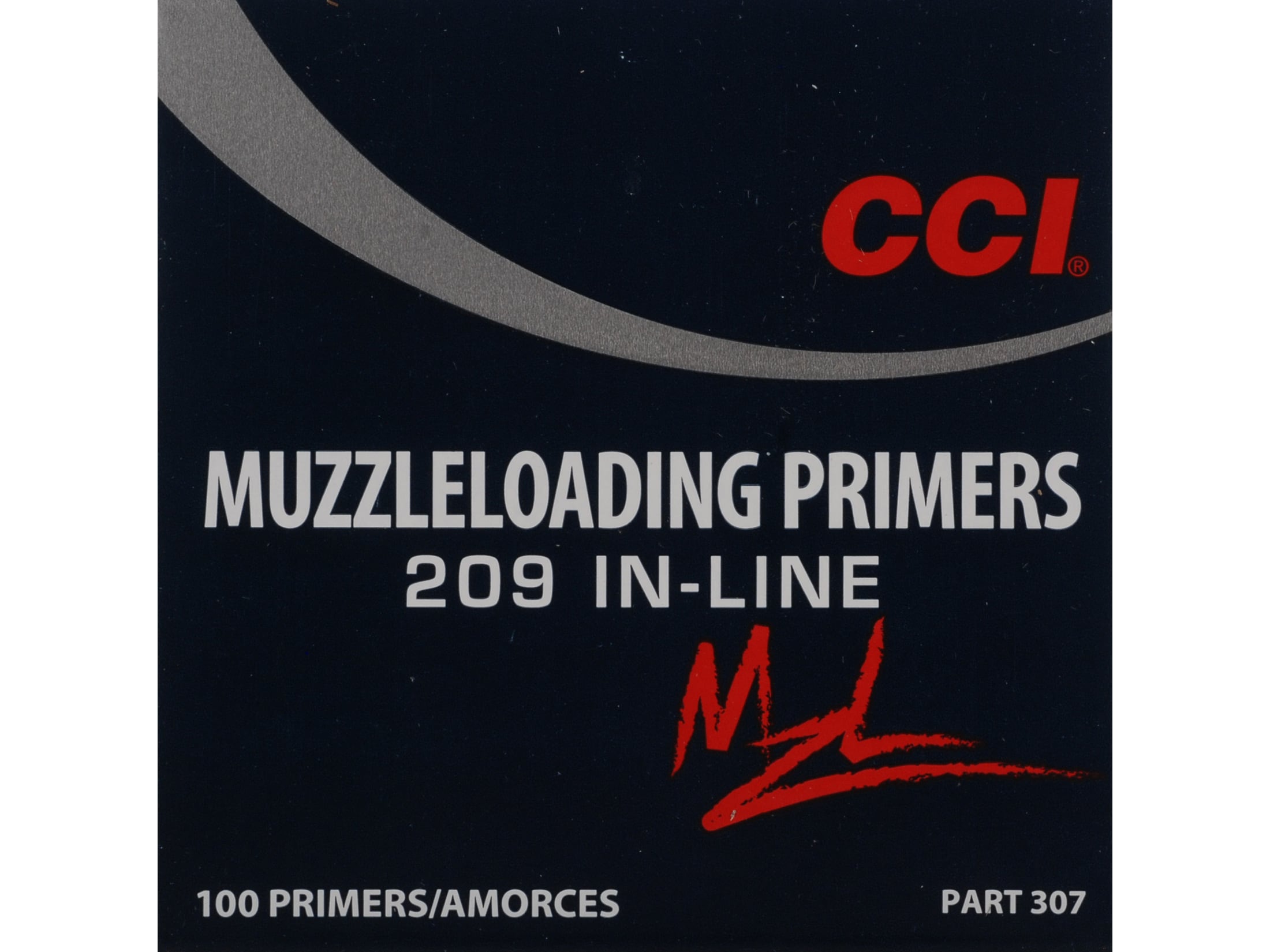 You dispel any skepticism by pulling the trigger on your muzzleloader. The most dependable and consistent ignition is achieved with our 209 In-Line
Muzzleloading Primers
. The formulation functions and reduces fouling even in humid environments.
Designed for muzzleloading
Fouling is reduced.
Designed to ignite in humid conditions.
warning-icon WARNING: This product can expose you to Lead, which is known to the State of California to cause cancer and birth defects, or other reproductive harm. For more information go to – www.P65Warnings.ca.gov.
Specifications
Product Information
Quantity
100
Delivery Information
Shipping Weight 0.345 Pounds
DOT-Regulated Yes
Carrier Restrictions
Cannot ship via air
Cannot ship via USPS
Cannot ship to PO Box
Must ship to the Contiguous US.