Primers for the CCI Small Pistol Magnum – 100 Count The high level of evolution in CCI's primers is attributable to their ongoing testing and improvement. The CCI primer available now is better than ever before in terms of sensitivity, seating ease, and compatibility with progressive and automatic loading equipment.
Modern non-corrosive and non-mercuric initiator mixtures have always been used in CCI primers. For high loads employing ball propellants, these little pistol magnum primers are used. Use Magnum primers only when specified in the published load data, per the safety note.
These primers are the "bread and butter" of reloading since they are the most often utilized ones in reloading recipes. The extraordinarily clean burn of CCI standard primers leaves primer pockets cleaner and lets you wait longer between pocket cleanings. This gives progressive reloaders a significant edge. They are designed to flow smoothly in automated equipment and are more sensitive and simpler to seat than earlier CCI primers.
Over time, CCI Primers are analyzed and improved. CCI primers are more sensitive and straightforward to seat since they are now more compatible with progressive and automated loading equipment than ever before. They make use of modern non-corrosive and non-mercuric initiator mixtures to get the cleanest burn possible. Real-world shooting scenarios may require a stronger start than what is provided by standard primers. Large cases, cold weather, and certain propellants typically call for a greater priming flame and a longer burn period. With CCI Magnum primers, you get that benefit in addition to all the other great things about CCI primers. offered in boxes containing 1000 or 5000 counts.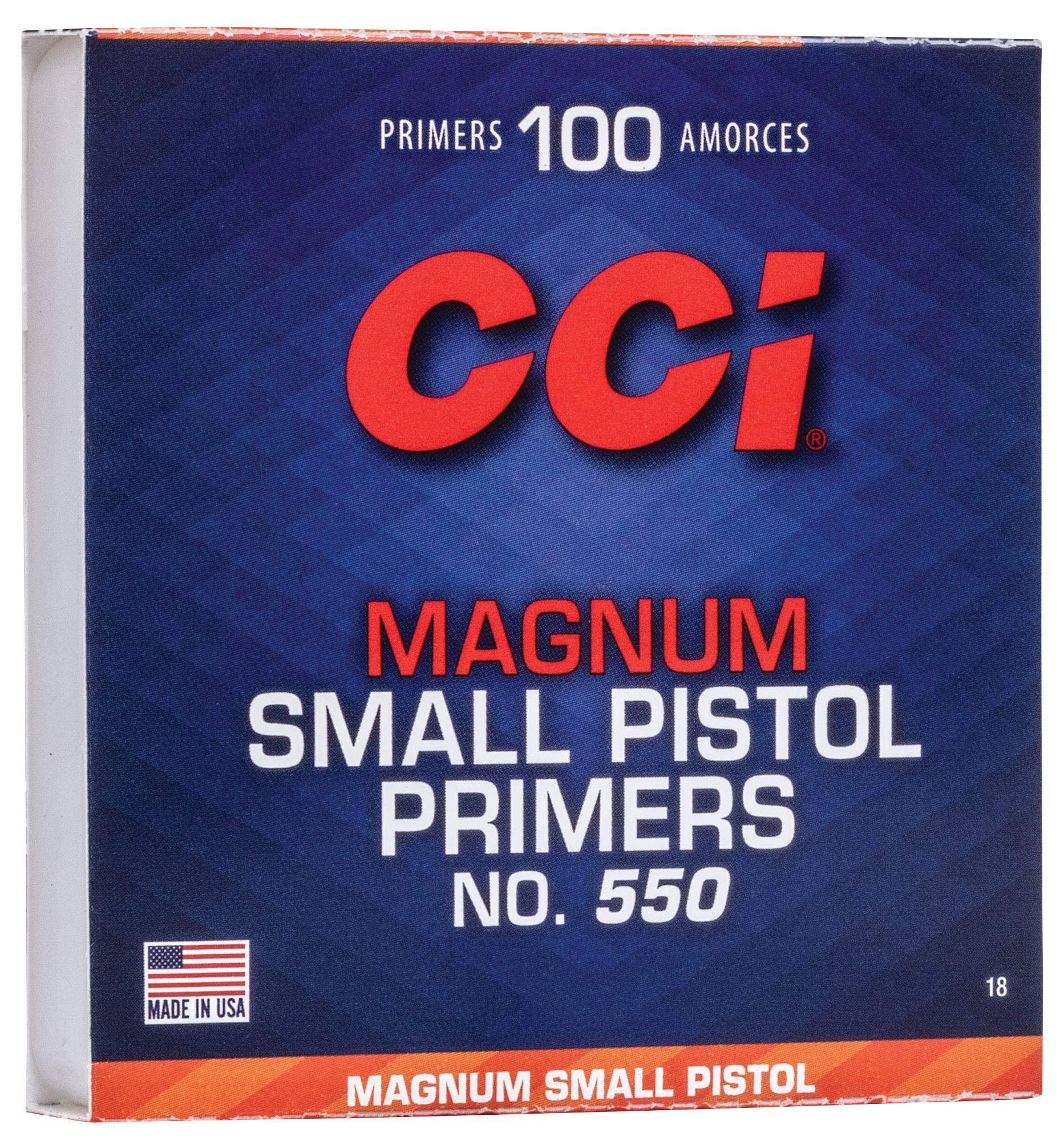 Certain shooting situations in the real world call for a more forceful start than what is offered by ordinary primers. A higher primer flame and a longer burn time are frequently required by large cases, cold conditions, and certain propellants. You receive that advantage with CCI Magnum primers in addition to all the qualities that make CCI primers so wonderful.
FEATURE AND BENEFITS:
23 percent hotter flame than standard primers
Increased flame duration
Initiator compound engineered to ignite ball/spherical propellants
Improved sensitivity for critical-need loading
Large capacity cases
Heavily-deterred propellants
Ambient firing temperatures below 20 deg F