cci small rifle primers for sale .CCI Primes We test and develop the rifle primers we sell on a regular basis. Therefore, CCI primers available today are more sensitive, simple to seat, and compatible with progressive and automated loading equipment than ever before. For the cleanest burn possible, they use current non-mercuric and non-corrosive initiator blends.
These primers are the "bread and butter" of reloading since they are the most often utilized ones in reloading recipes. The extraordinarily clean burn of CCI standard primers results in cleaner primer pockets and a longer interval between pocket cleanings. That gives progressive reloaders a substantial advantage. They are intended for smooth feeding in automated equipment and are more sensitive and simple to seat than earlier CCI primers.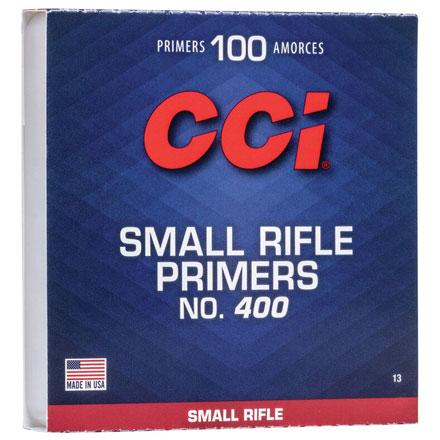 A cartridge is really just some scrap metal without a priming. To give reloaders a consistent supply of component primers, Richard Speer established CCI. Long before Mini-MagTM, Stinger®, and our other well-known ammunition items, primers were CCI's first offering.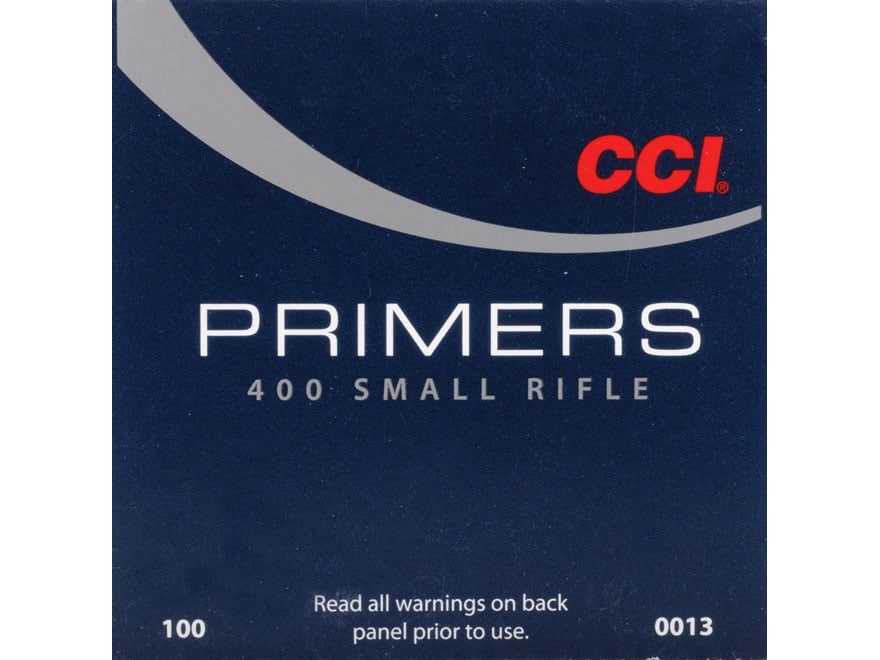 Primer products from CCI have advanced significantly as a result of constant testing and improvement. More so than ever before, modern CCI primers are sensitive, simple to seat, and compatible with automated and progressive loading equipment. Modern non-corrosive and non-mercuric initiator mixtures have always been used in CCI primers.
CCI 400 Small Rifle Primers – box of 1,000.
warning-icon WARNING: This product can expose you to Lead, which is known to the State of California to cause cancer and birth defects, or other reproductive harm. For more information go to – www.P65Warnings.ca.gov.
Specifications
Product Information
Quantity
1000 Piece
Primer Size
Small Rifle
Delivery Information
Shipping Weight 0.850 Pounds
DOT-Regulated Yes
Carrier Restrictions
Cannot ship via air
Cannot ship via USPS
Cannot ship to PO Box
Must ship to the Contiguous US.