the same premium primers that Federal utilizes to manufacture its high-end, premium ammunition. Designed to strict specifications for reliable ignition.
Federal Premium 209 Primers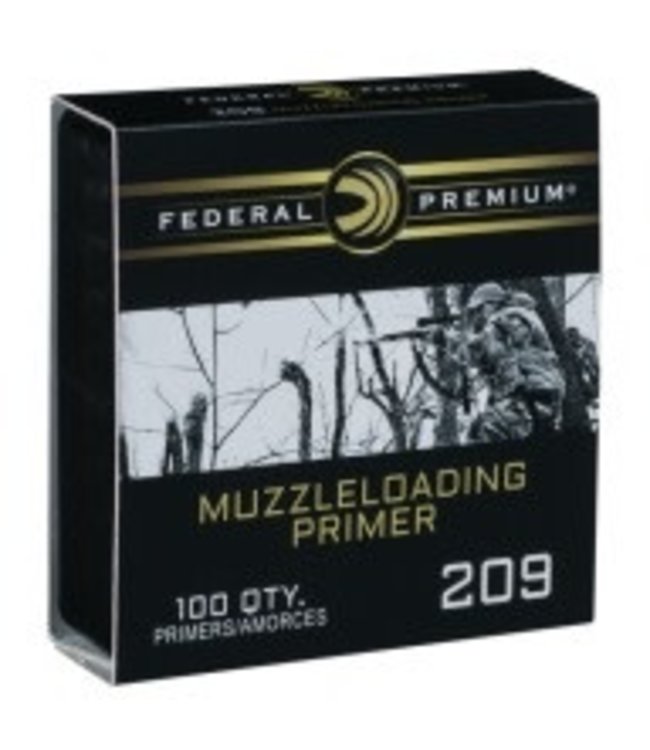 Ignition is everything in muzzle loading. Because of this, Federal Premium® created the 209 Muzzleloading Primer to complement their B.O.R. Lock Maz® rounds. The mixture offers enhanced moisture resistance and hot, consistent igniting of both granulated powder and pellets in any scenario. The design gets rid of the shotshell primers' excessive splitting tendency.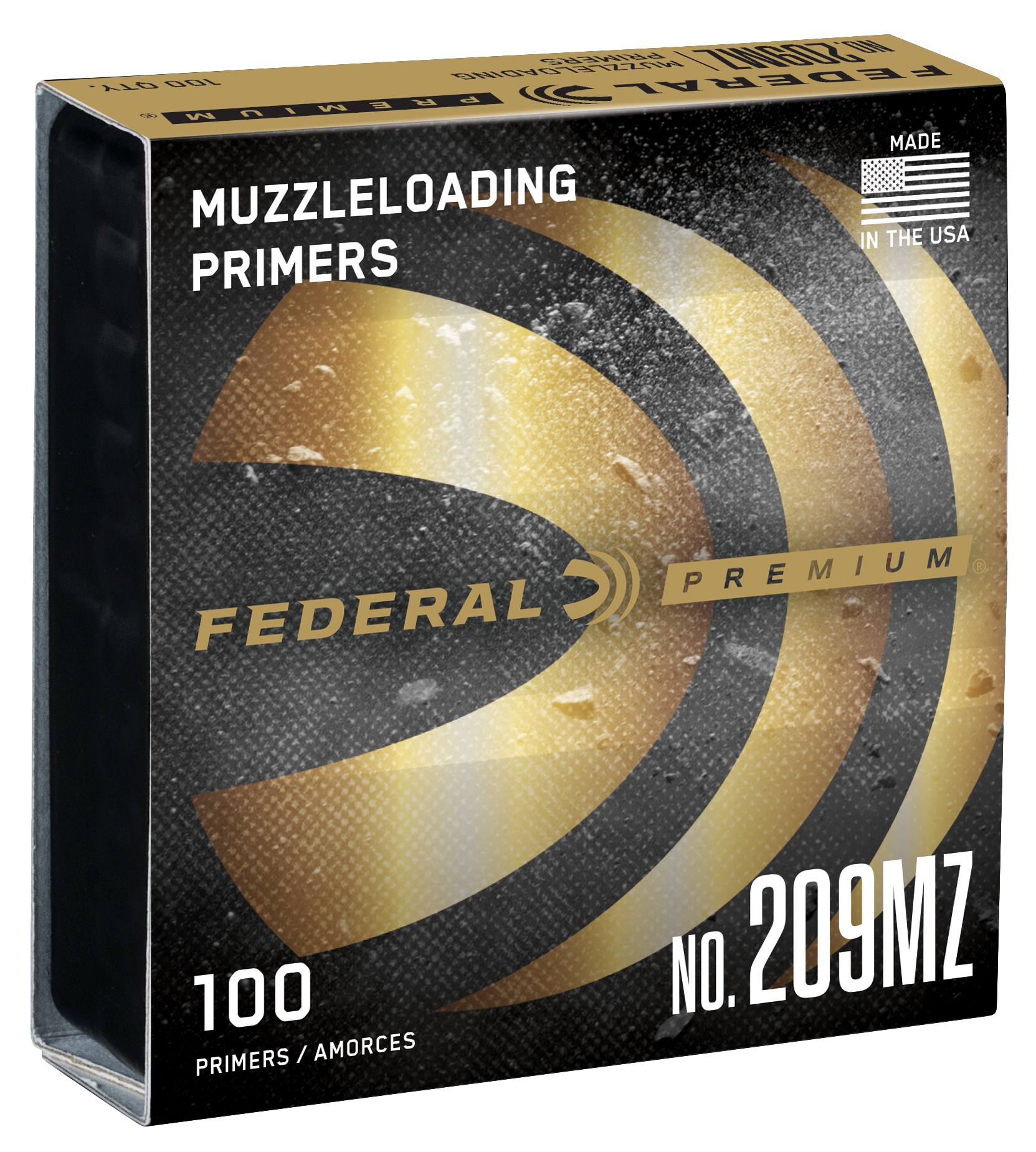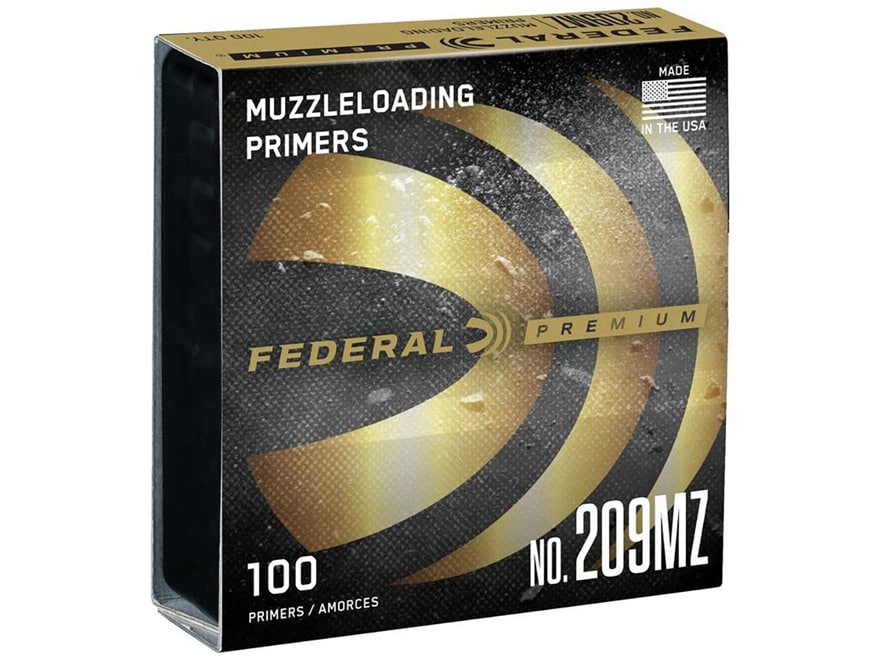 heat-reliable ignition under all circumstances
very strong resistance to humidity
decreases the breech area's "crude ring"
One hundred count pack
Use of the B.O.R. Lock MZ system is recommended.