Same primers used in Gold Medal cartridges. Manufactured to exacting tolerances. Uses Federal's exclusive basic lead styphnate priming mix for optimum primer ignition.
| | |
| --- | --- |
| Condition | New in Box |
| Manufacturer Part Number | GM100M |
| Type | Reloading |
| UPC | 50029465056891 |
Gold Medal cartridges use the same premium primers that are used by match shooters and hunters worldwide. Federal Gold Medal Primers are created using the company's own basic lead priming mix for the best primer ignition.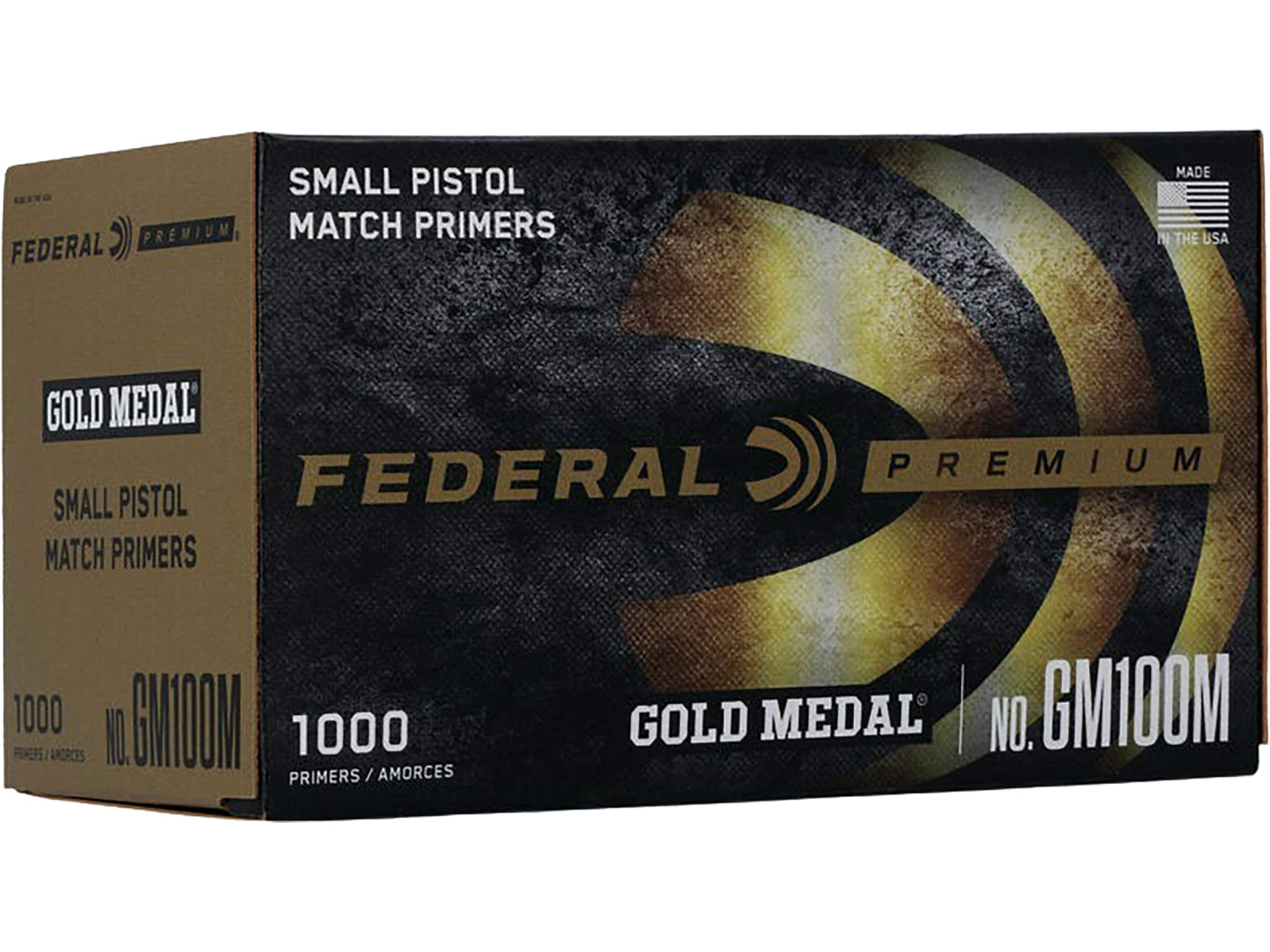 Primers, Fuses, Smokeless Powder, and Black Powder ship from our warehouse together with other goods. This guarantees that there will only be one shipping charge and one hazardous material charge per order (unless you additionally order items from tactical-world.net or our Suppliers who Ship Separately). No more than 25 pounds of Black Powder and 66 pounds each of Smokeless Powder, Primers, and Fuse may be ordered per order. Black powder, smokeless powder, primers, and fuses are all classified as hazardous materials and must be shipped through ground service only inside the contiguous United States. Smokeless Powder, Black Powder, Primers, and Fuses cannot be returned due to safety concerns as well as legal and regulatory requirements.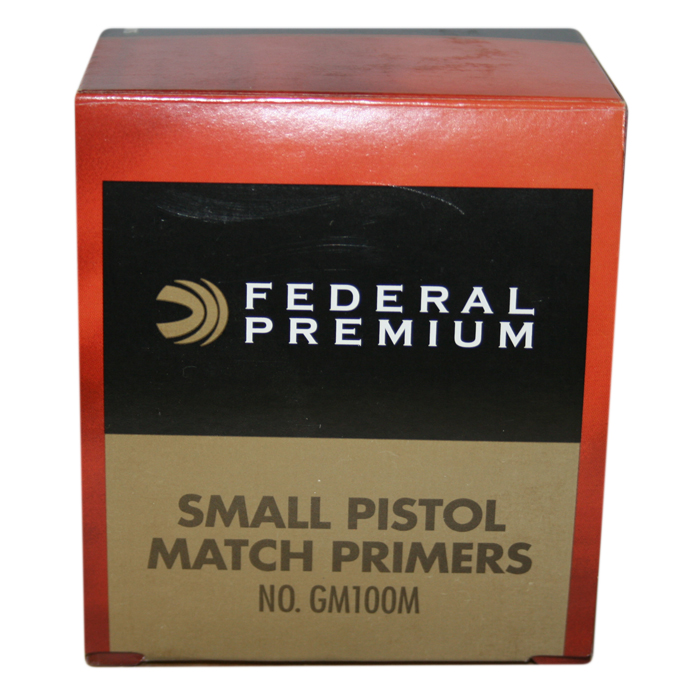 For dependable, uniform, and consistent ignition, Federal Premium Gold Medal Centerfire Primers are produced to high standards and are subject to strict quality control. The same premium primer that is used in Gold Medal cartridges, Federal Premium Gold Medal primers are the go-to option of match shooters worldwide for their dependability, consistency, and excellent ignition. To stop barrel corrosion, these primers are non-corrosive and non-mercuric.