H4831
is an extruded powder in H
odgdon's Extreme
line that has probably taken more large game animals than any other powder.
This popular propellant has become a favorite for cartridges like as the 270 Winchester, 25-06 Remington, 280 Remington, and 300 Winchester Magnum since its debut in 1950 by Bruce "B.E." Hodgdon.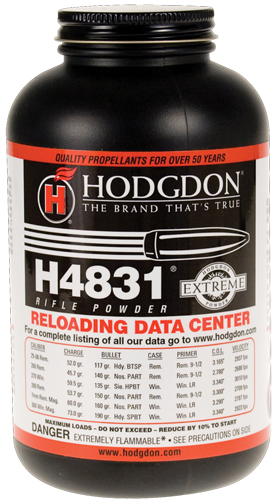 Containers of 1 pound and 8 pounds are available.
As an Extreme Extruded propellant, it has the advantage of being insensitive to hot and cold conditions, as well as having excellent homogeneity from lot to lot.