Ramshot produces a complete variety of smokeless powders that match the high requirements of all shooting enthusiasts, from serious competition marksmen to leisure shooters.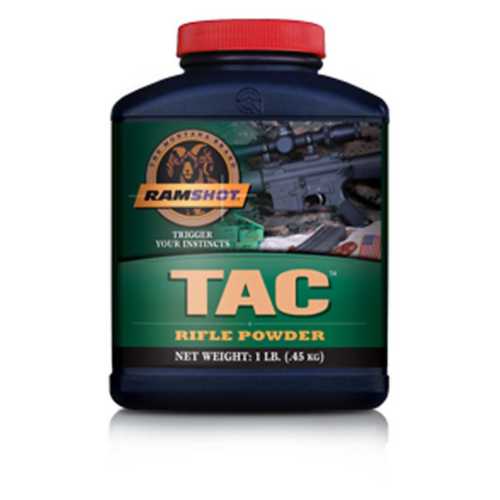 Our rifle powders, handgun powders, and shotshell powders are all smokeless, double-based powders.
Ramshot powders
are brand new (no military surplus or pull-down powders) and have outstanding lot-to-lot consistency. If precision and consistency are crucial to you, Ramshot Powders will undoubtedly get you to the top of your game.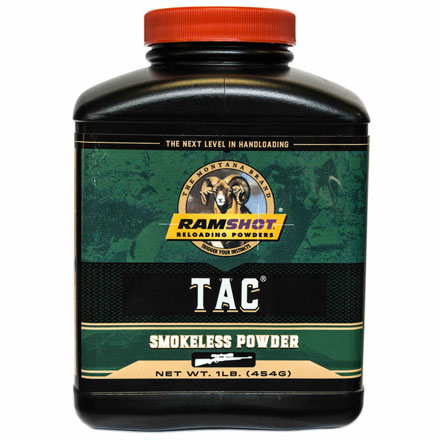 Ramshot Smokeless Powder
is brand new, which means it was not removed from loaded munitions and does not include military surplus powder. All of the
Ramshot powders
have a double base and are spherical in form.
Ramshot TAC
is a double-base spherical propellant that delivers excellent accuracy and reliability with heavy rounds in the 223 Remington and 308 Winchester. Excellent flow characteristics provide constant metering and charge weights for reproducible outcomes with progressive loading equipment. It is the weapon of choice for shooters that seek pinpoint accuracy and precision.
Other Important Information:
Don't go beyond the load restrictions mentioned in the reloader's manual.
Never mix two powders, regardless of type, brand, or source.
Never use a smokeless powder as a replacement or substitute for black powder.