These kind of primers are the "bread and butter" of reloading as they are called for in the vast majority of reloading recipes. The regular CCI primers burn with an astonishingly little residue, which makes primer pockets cleaner and increases the amount of time between cleanings. That is a considerable benefit for progressive reloaders. They are more sensitive than earlier CCI primers and are designed for smooth feeding in automated equipment, making it simpler to correctly seat them.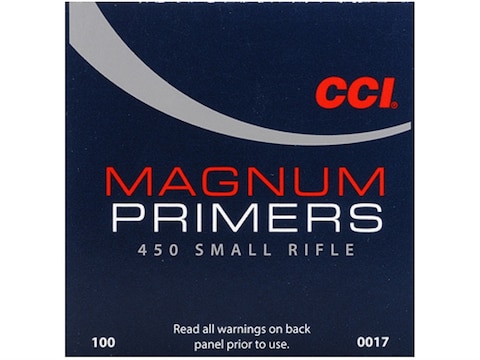 To guarantee their quality, CCI Primers go through constant testing and development. As a result, modern CCI primers are more sensitive than ever before, making them easier to seat and more compatible with automated and progressive loading equipment. They employ state-of-the-art, non-corrosive, mercury-free initiator blends to provide the cleanest burn conceivable.
Specifications
Product Information
Quantity
1000 Piece
Primer Size
Small Rifle Magnum
warning-icon WARNING: This product can expose you to Lead, which is known to the State of California to cause cancer and birth defects or other reproductive harm. For more information go to – www.P65Warnings.ca.gov.